Just a quick post on things I've been lemming for lately, beauty, fashion, and personal life related!
[Images taken from Google]

What I've Been Wanting Most Lately:
1. Black Silk Robe - One of the most important things in life is feeling good about yourself and feeling attractive without anyone telling you it. I currently have a dark green one that my aunt sent from the Philippines but it's not silk. Regardless I always just feel so much sexier when I'm wearing it around the house. It's such a good feeling and I feel so much more confident without anyone even having to tell me I look good. I've been wanting a black silk robe for so long and I can't imagine how good I'd feel in it!
2. A Puppy - I have been wanting a little puppy to call my own for ages and to treat it like it's my little baby. I always pushed the thought away from my mind though because I never thought my parents would be okay with it. The other day I talked to my mom about it randomly and she said it wouldn't be a bad idea. I was SO ecstatic! Right now I'm trying to look for either a Pomeranian or Maltese puppy but I am having a really hard time. Everyone is only giving away Pitbulls! Eeep. Anyway, I shall not give up!
3. Jordana Glitter Polishes - My K-Mart has been selling these polishes for ages but for some reason I never gave them any attention until just so recently. For $1.99 each they are definitely in my price range! Unfortunately I'm a bit tight on money because of the whole puppy ordeal. They're gorgeous polishes with a lot of different glitter color combinations and I cannot wait to get these soon though!
4. Bandeaus - I have been trying to pull off the classy sexy look by wearing a lot of flowy blouses, cream colored, etc. I have one blouse that is a somewhat sheer top and is absolutely beautiful. I tried wearing a tank top under it but it just ruined the look of the shirt and it killed me. I ended up just wearing a lacy cream colored bra under it and it looked so much better. It kind of bothers me to wear just my lacy bra since it's rather sheer so I'm trying to get into bandeaus and more sheer tops so it doesn't look like I'm only wearing a bra by accident.
5. Sleek Me, Myself, and Eye Palette - I have been wanting this palette FOREVER NOW! I really have never seen a palette with such a different array of colors before and I just want it so bad. SOO BAD. I already have a Sleek palette that I absolutely adore that I won from a friend of mine through her giveaway and it just makes me want it more. Ugh, I could buy it online but the shipping is so ridiculously expensive to the US.
6. More Ghost Adventures Episodes - This show is one of my favorite shows ever. It's hilarious with the right amount of creepiness. I have always been interested in the paranormal even though I'm not really a full believer. The picture above is just a comic strip that I found online. This is a picture of the actual people in the show, Aaron, Zak, and Nick. Zak is kind of a big d-bag but he is so funny because of it.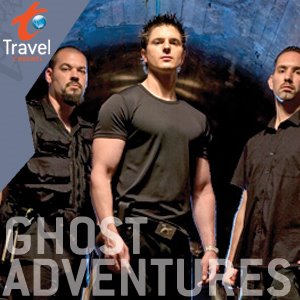 New episodes PLEASE!